Perfect for a romantic getaway, a small family, close friends, or intimate events.
2 bedrooms, 1 bath
Sleeps up to 4
Updated Kitchen
Cozy wood stove
Wood burning sauna
Beachside fire pit
Sand beach
No telly or internet + limited cell service
We mindfully styled our cottage to be a minimal, yet intimate and cozy space that incorporates nature throughout. Our hope is that this space allows you an opportunity to disconnect from the hustle of the day and truly bring the focus back to the basics.
Our family is most joyful when we slow everything down and actively make an effort to be present in each moment. Escaping to Big Traverse Bay is a tried and true way to bring our family closer to this goal. Whether it be toes in the sand, taking a dip into Lake Superior's refreshing waters, listening to the sound of the waves lulling or crashing against the shore or snowshoeing along the bay; we always appreciate our time at Up with the Sun. Here, our souls glow and our eyes sparkle as they are set on what is truly important in this life.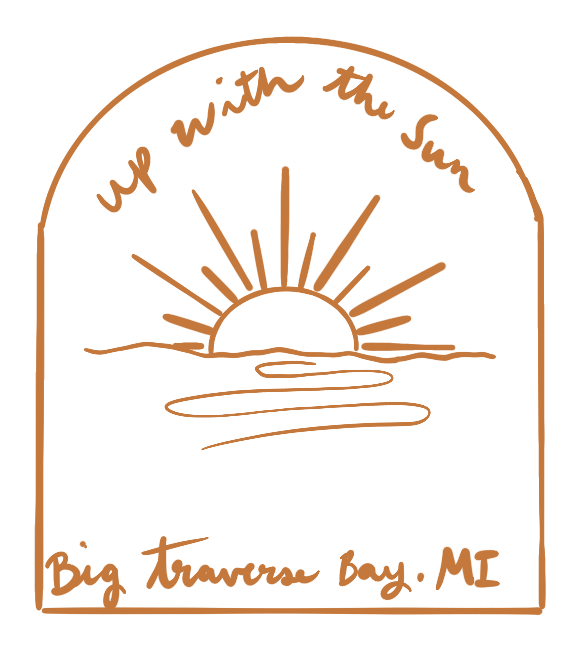 The cottage name was inspired by our daughter who always rises with the sun and joyfully encourages us to do the same. It is now a morning tradition for us to be greeted by her sweet voice describing the colors painted in the sky. Situated on the eastern shore of the Keweenaw Peninsula, our cottage is a great place to catch a magical sunrise over Lake Superior and set the tone for a wonderful day.