Houghton/Hancock – (30-40 minutes from Up with the Sun Cottage) Spend the afternoon or day around the Portage Lift Bridge.
Swing by the Chamber of Commerce for maps of the area and information on events and dining. It is conveniently located to serve as a good starting point to plan your day in Houghton and Hancock.
The Houghton side of the canal offers the opportunity to take a stroll down the canal for miles. Pack up a picnic to enjoy while relaxing on a blanket in the grass, sun warming your skin, wind in your hair, listening to the water. There are picnic tables situated along the walking path if you prefer a more structured eating arrangement, as well as a variety of restaurants within walking distance.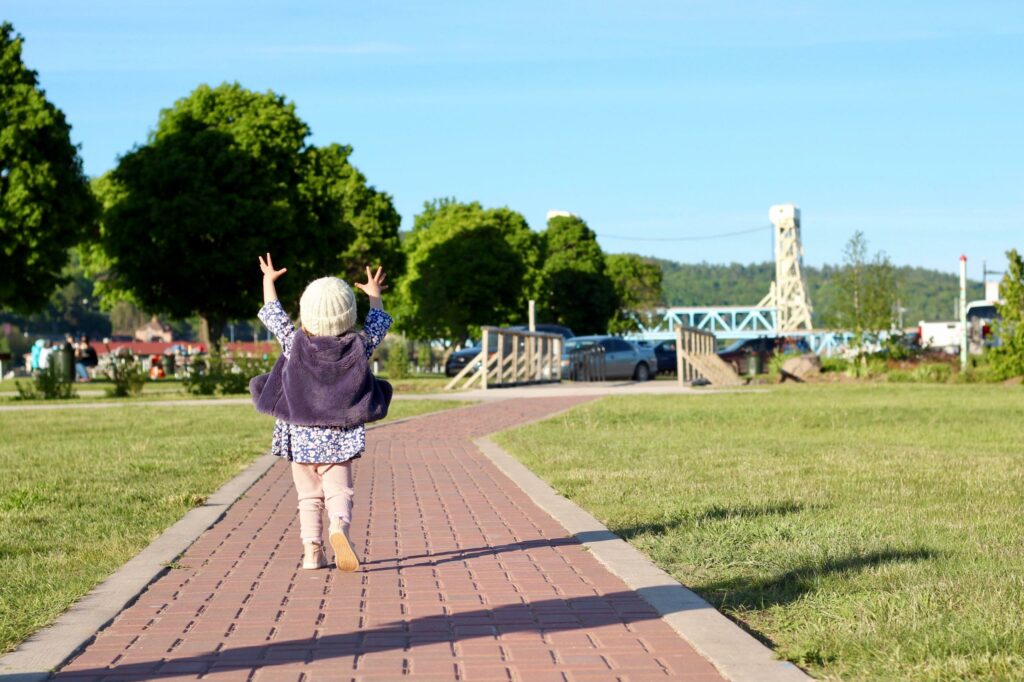 Are you visiting with littles? Your kids will love Chutes and Ladders. This free park is a gem located right next to the water with a fantastic view and an amazing assortment of slides your littles are sure to enjoy!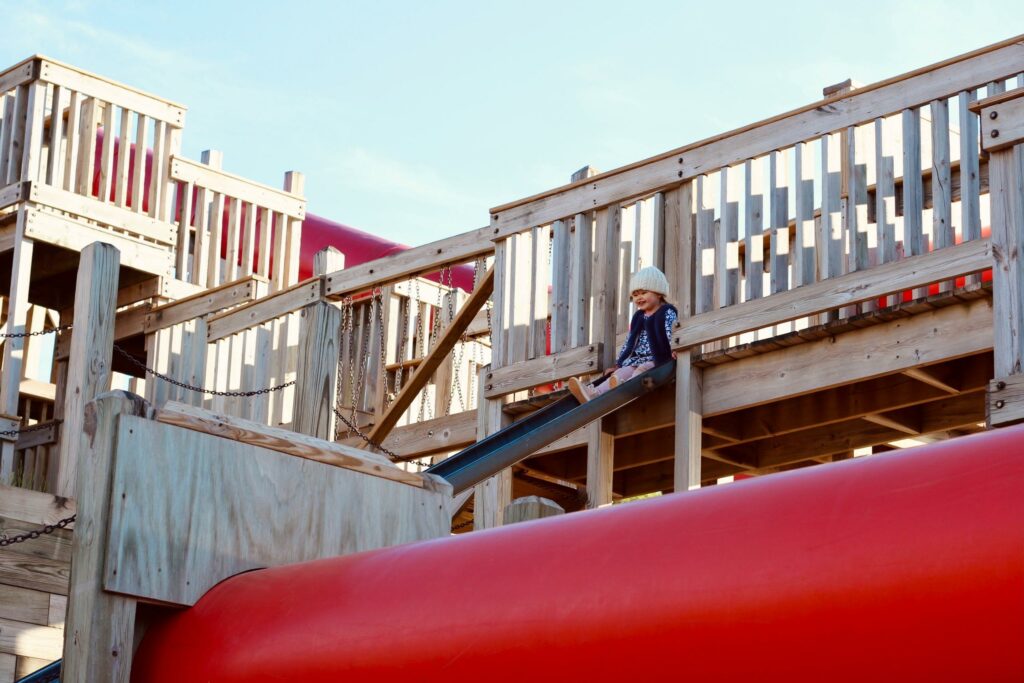 The 4 block walk down Sheldon Avenue in downtown Houghton showcases historic beauty along with a good mix of shops and food for all interests. Grace + Gather is our favorite local store. They have the cutest home goods items and dreamy fashion meets function women's clothing. We always leave their shop with a little extra pep in our step. Coffee, pasties, pizza, fish and sushi are all available on this short walk through downtown Houghton. There are also some wonderful options just outside downtown Houghton including B.Well café which has become our favorite spot to grab a healthy lunch, snack or beverage.
Cross the lift bridge and make your way through Hancock for more variety of shops and restaurants among the historic buildings of Hancock. Great food options are available in downtown Hancock. We always enjoy Gemignani's and La Cantina. Outside of downtown Hancock you should check out the Hancock pier and travel up the hill to marvel at the beauty of Quincy Mine and the views of the Portage Canal. Our favorite place to dine in Hancock is at the top of the hill across from the Quincy Mine at Four Sons Fish and Chips.