Calumet/Lake Linden (15-20 minutes from Up with the Sun cottage)
A short 15 minute country drive from our cottage will bring you to charming Lake Linden. We love our town and have a number of stops we recommend during your stay. The Denali Restaurant is an excellent dining option and is always a hit for breakfast, lunch and dinner. Lake Linden also offers the best ice cream options in the Keweenaw between Lake's Dairyland and the Drive-Thru Depot. Both ice cream shops offer an excellent variety of ice cream flavors and creations that are always a treat. For activities we enjoy the mining museum, White City park and hiking at Hungarian Falls. You barely need to leave the highway to get to Hungarian Falls where you can quickly feel in the middle of the woods and get up close to some beautiful waterfalls.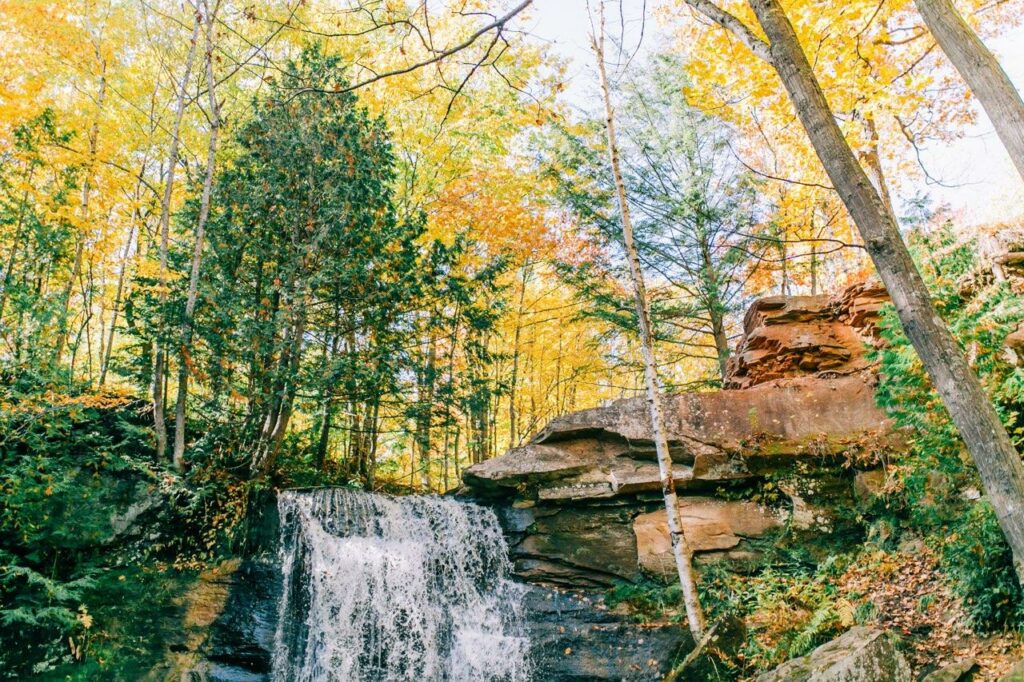 We also have a very special place in our heart for Calumet. A short 5 minute drive from Lake Linden will bring you into romantic and historic Calumet. The Keweenaw National Park visitor center is a great stop that was beautifully restored to showcase the history of the Copper Country and is a place we recommend spending at least an hour to check out all 3 floors. Downtown Calumet has coffee, gift shops, art galleries, a historic theater, and food all in a short few blocks. We especially love Calumet in the winter when it becomes extra special. Between the Swedetown ski trails, the huge snow banks, Copperdog 150 sled dog race, the village is truly at it's finest. A little bit outside of town, Calumet Waterworks park is our favorite place to pick Lake Superior rocks. This rock beach on the west side of the peninsula offers the best variety of rock colors, shapes, and sizes and something catches our eye with nearly every step.