Drive the Keweenaw Peninsula (3 hour trip minimum, all day recommended)
We recommend dedicating a day to make this memorable drive in the summer or fall. We have so many special memories from this drive and feel like we find something new to enjoy each time. The view is spectacular throughout this trek and the roadside stops provide an extra way to experience the ever changing beauty as you traverse the peninsula.
You will see the changing lakeshore from the sand at Bete Grise, to the rock outcroppings in Copper Harbor, to the cliffs and rocky beaches between Eagle Harbor and Eagle River. Also there are beautiful inland lakes and views that you can enjoy throughout this drive.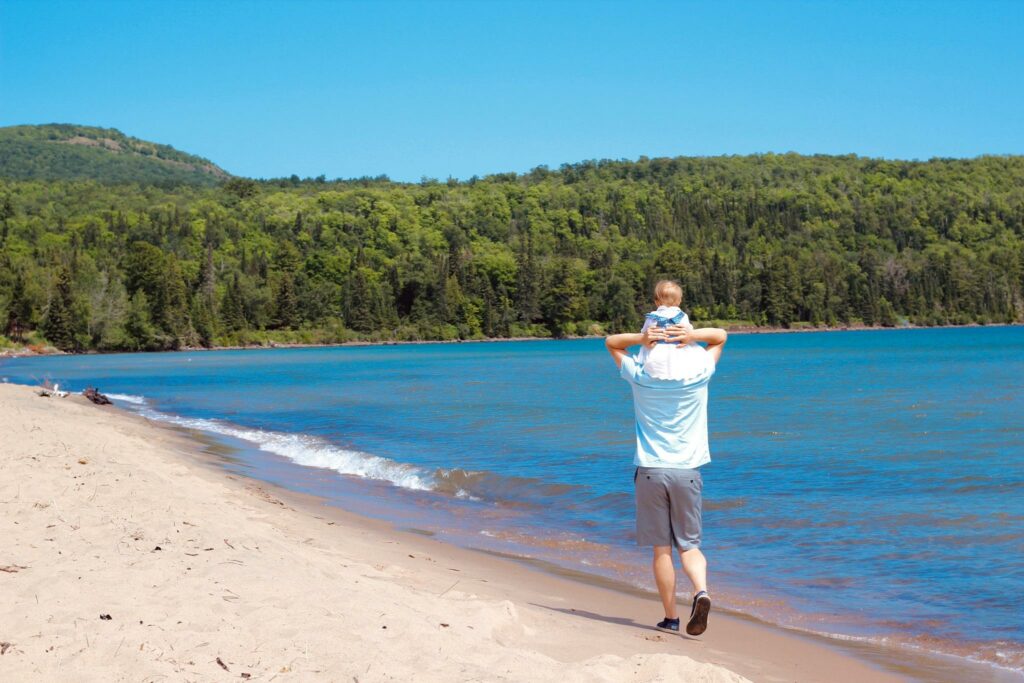 Horseshoe Harbor, Hunter's Point, Estivant Pines, and Brockway Mountain are all destinations we return to frequently and highly recommend in Copper Harbor. Copper Harbor also has an excellent park for your littles to enjoy and is bustling with mountain bikers in the summer enjoying the world class mountain bike trails.

Copper Harbor and Eagle Harbor both have outdoor art festivals each summer in July that are a joy to attend and feature a great variety of arts and crafts. Eagle Harbor is also where you can go on one of our favorite hikes up Mt. Baldy. The 3-mile hike ends above the tree line offering majestic views in all directions.
The drive between Eagle Harbor and Eagle River is beautiful and has a great park where you can pick rocks or pull off at the scenic road stops and enjoy the elevated westerly views of Lake Superior. We love to end the day by enjoying dinner at Fitzgerald's in Eagle River and watching the sunset.
After the sunset you will have a 45 minute drive back to the cottage where you might just want to end the night with an ice cream stop in Mohawk or Lake Linden to cap a memorable day.