The best part of Up with the Sun cottage is something only nature can provide. The beach is truly special; it is often calm as it is tucked into the peaceful Big Traverse Bay, perfect for relaxing in the sand, water activities and swimming.
The beautiful sand leads into the shallow waters of Lake Superior where it gradually gets deeper without rocks or weeds underfoot making it enjoyable for all ages.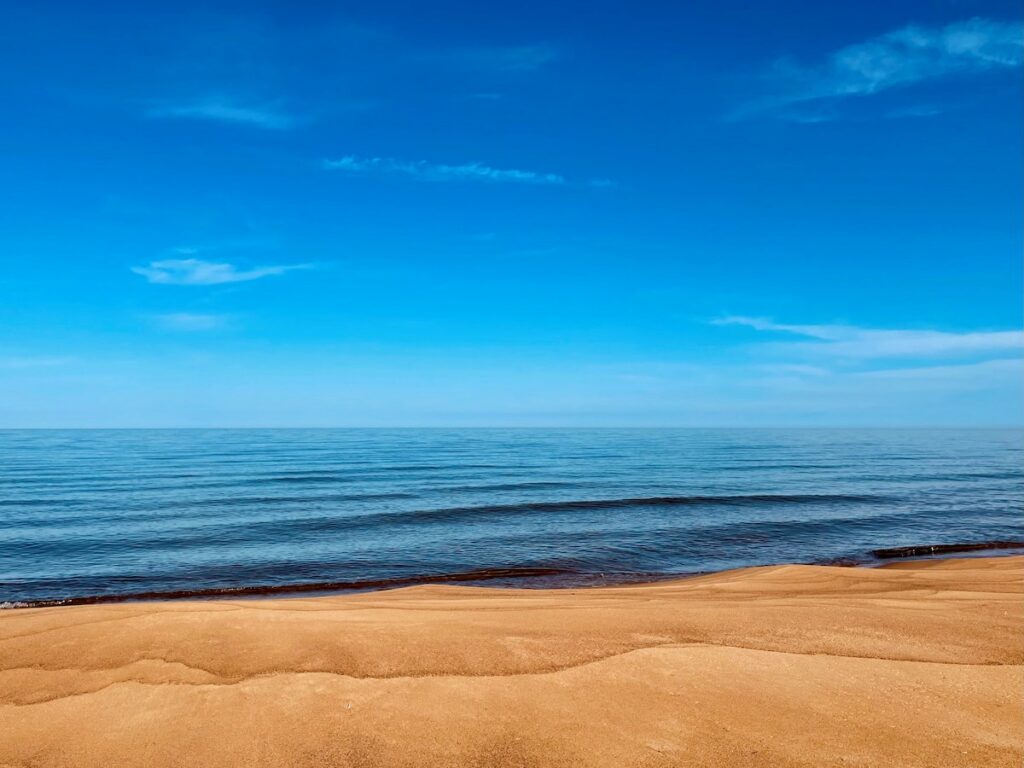 The expansive sandy beach allows for peaceful barefoot walks over a mile in each direction. Walk or kayak south to Louie's Point for a gorgeous view of a sandstone cliff with the Huron Mountains as an incredible backdrop. Walk or kayak north where Mount Bohemia can be seen off in the distance.
Enjoy a sauna swim first thing in the morning for a refreshing way to start the day! Or wind down with a beachside fire and a hot steamy sauna with a cool dip in Lake Superior.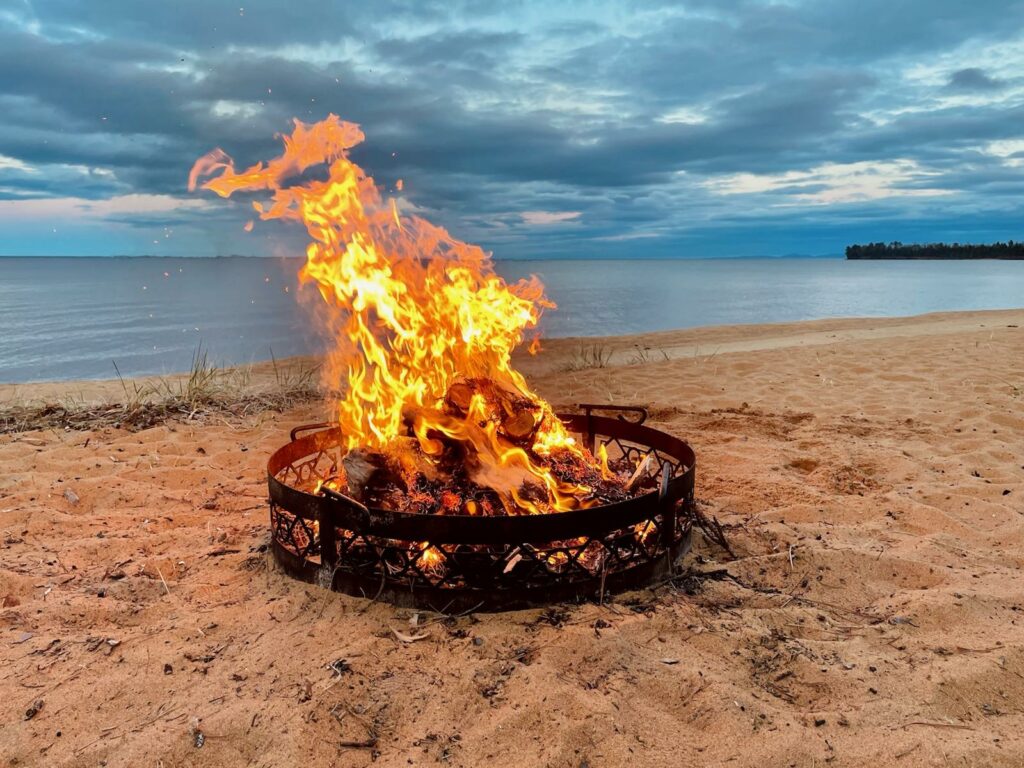 The majestic northern lights will often dance in Michigan's Upper Peninsula providing a breathtaking experience you will not forget. We have caught this light show from our beach while looking north towards Mount Bohemia.
The beauty of nature is apparent from sun up to sun down and continues with the captivating, starry night sky.