We are currently going through a camp refresh! Welcome to your Scandinavian dream where you will settle into a delightful hygge experience. Rustic hardwood floors, fresh paint, updated kitchen and a bathroom remodel are all in the plans. Our design decisions are focused on incorporating natural, functional beauty throughout the property and to maximize space and efficiency. Follow along to see the cottage's progress!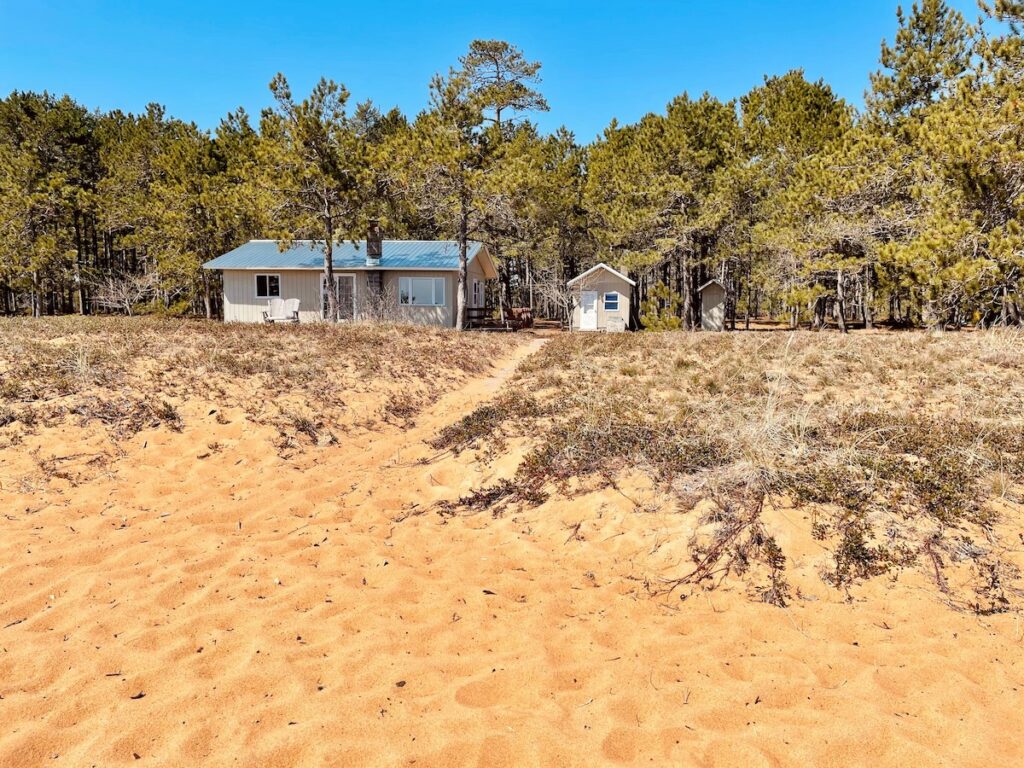 Floors: We are removing the worn and outdated carpeting as well as the linoleum floors and replacing it with beautifully rustic, hard wood flooring. Hardwood floors will cover the cottage except the bathroom which will be a new tile floor.
Paint: Fresh paint to lighten up the space, accented with dark brick by the cozy wood stove.
Kitchen: We removed all upper cupboards and are replacing them with floating shelves to make things easy to find and homey.
Layout: The flow of the cottage is focused on bringing you together and also helping to enjoy the natural beauty outside.